WE ROAST COFFEE ARTISANALLY IN SMALL BATCHES, TREATING IT WITH THE DELICACY IT DESERVES.
In our commitment to improve ourselves, Trike Koffee Roasters emerged in 2017 (right next to Cafétaza). A new space to unify: roaster, laboratory, training and tastings. At Trike Koffee Roasters we have the best infrastructure to control product quality before and after, and provide training.
A LONG CAREER
Counting also, with a long history in the world of coffee: we are Baristas; Micro-roasters; we have SCAE Certificates and Q-Grader License by CQI. Thanks to all this, we can offer you a careful selection of specialty coffees, endowed with a unique identity and extraordinary quality.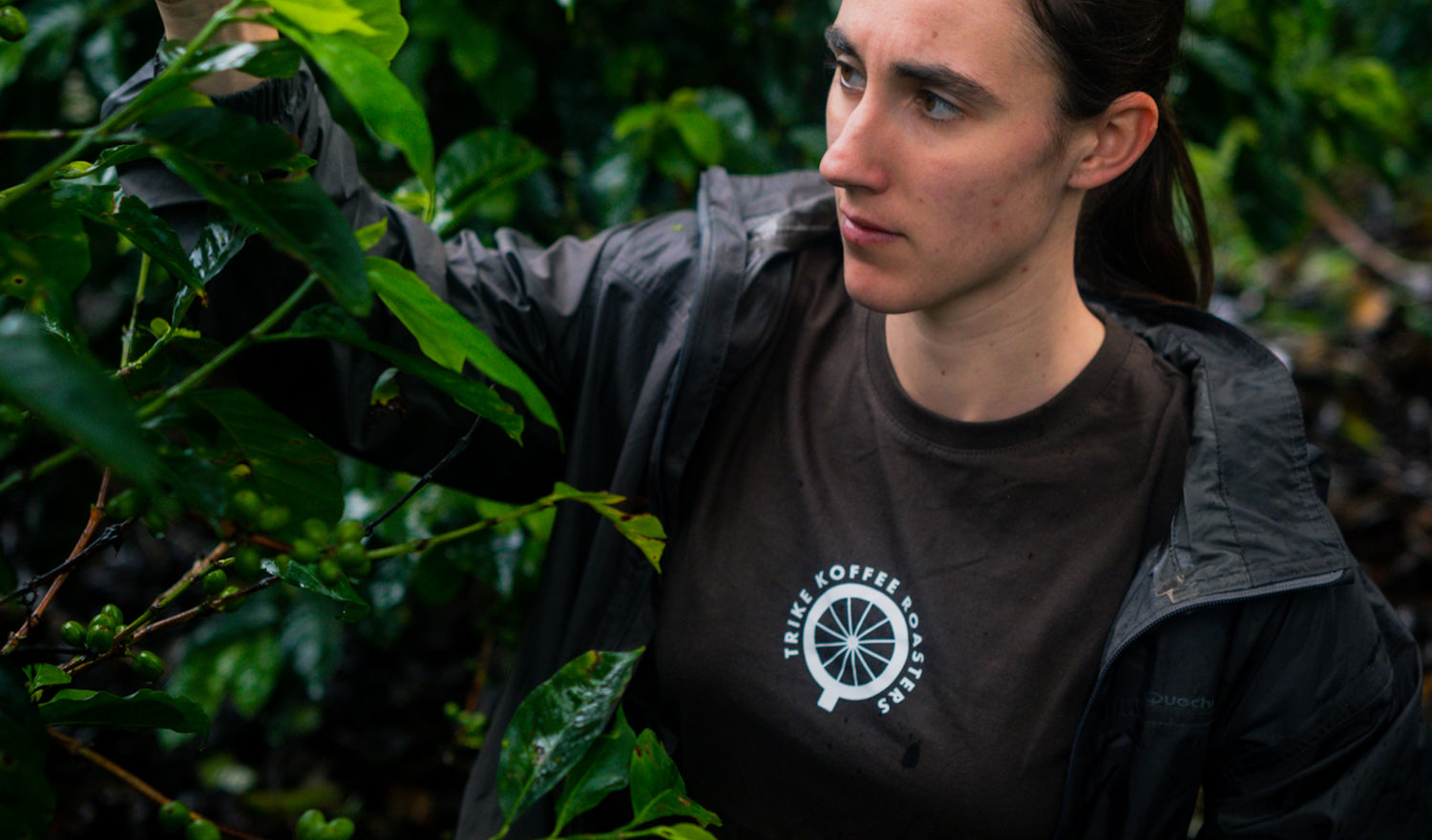 MICRO ROASTERS
The new Trike Koffee Roasters project gives us the possibility of a more specialized way of selecting, buying and roasting: green coffee, special farm coffees with Traceability and micro-lots with stories. For this, we have new facilities where we can carry out the best roasts in a specialized way. Gourmet coffee is much more than a black drink, it is an extremely popular icon; behind a good cup of coffee there is a culture that spans the entire world. For coffee lovers, we want to offer a selection of specialty coffees with a unique identity and extraordinary quality... We invite you to awaken your senses, getting closer to the most appreciated aromas and distinctive flavors, tasting an exquisite coffee without leaving home.
COFFEE MUG
Cafétaza is a meeting point for lovers of this drink, the most appreciated and consumed in the world. Our range of services is very varied.
Coffee & Tea Shop: We sell all kinds of coffees and teas in bulk. We are professional baristas, we work with specialty coffees from Trike Koffee Roasters. We transform the roasted coffee beans into balanced drinks, providing each preparation with its optimal consumption profile.
At our premises we offer an extensive menu of coffees and pastries in collaboration with Trike Koffee Roasters, many of which are ready to go.
We carry out coffee tastings for non-professionals.
We collaborate with hoteliers and hospitality schools providing training on coffee and its preparation techniques.
We travel the world to participate in meetings, talks and courses with the most accredited professionals in the sector.
All the members of our team are professionals specialized in the elaboration of high quality coffees, accredited as Baristas certified by the SCAE, European Association of Specialty Coffees.